HARARE, Zimbabwe (AP) — A court has ordered militant supporters of President

Robert Mugabe

to stop exhuming hundreds of skeletons they say were the victims of colonial-era massacres, a project that critics say is stoking racial hatred in Zimbabwe.
The

High Court

in Bulawayo ruled that the group must immediately cease digging out human remains from a disused mine shaft where officials have bused schoolchildren to view the remains as militants denounced whites and sang revolutionary songs.
Thursday's ruling by Judge

Nicholas Mathonsi

says some surviving former guerrillas from the independence war had demanded a halt to exhumations that were not being carried out by experts. Government ministers in charge of police and security must enforce the order, he said.
The judge said the exhumations violated all international protocols on investigating suspected human rights violations and amounted to "interference or tampering with crime scenes."
Grim discovery: Hundreds of skeletons found in a disused mine shaft have brought a macabre thrust to election campaigning in Zimbabwe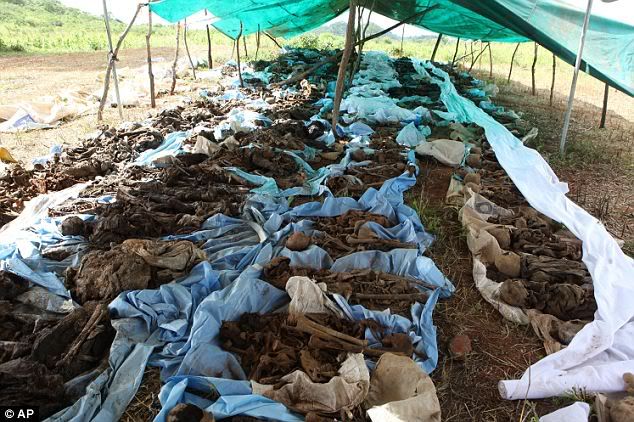 The Fallen Heroes of Zimbabwe Trust says the remains of more than 640 bodies have already been removed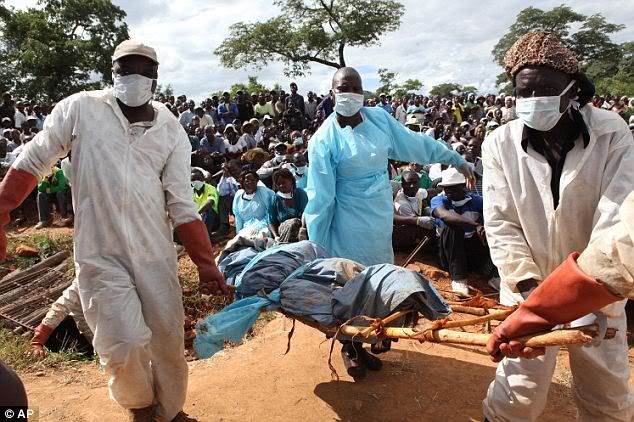 Grave diggers remove human remains from the Chibondo gold mine near Mount Darwin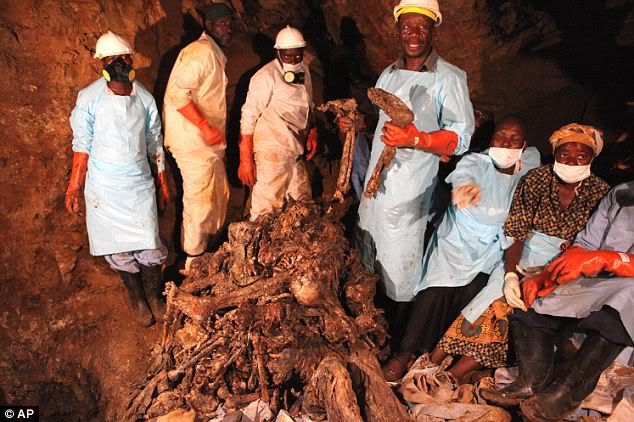 A mass grave digger looks on as a human leg sticks out from a heap of other body parts at Monkey William Mine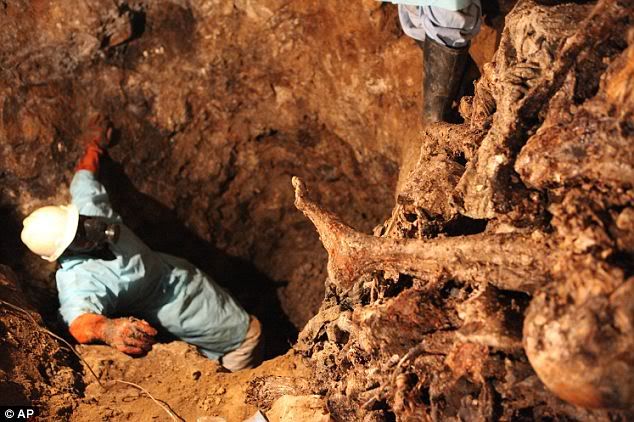 One of hundreds: A body lies about 40 metres below the surface at the disused mine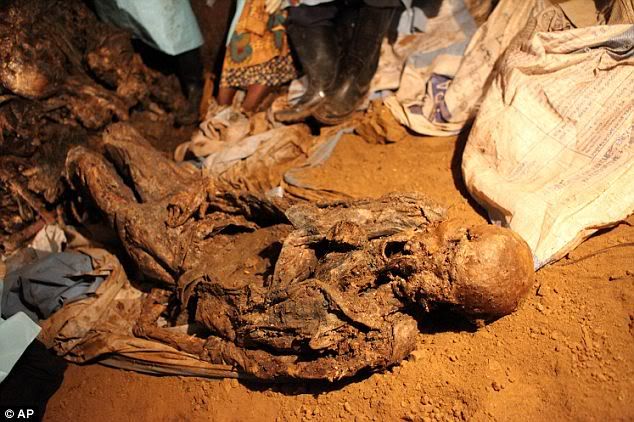 The age and identity of the corpses has not been established and no DNA testing is to be carried out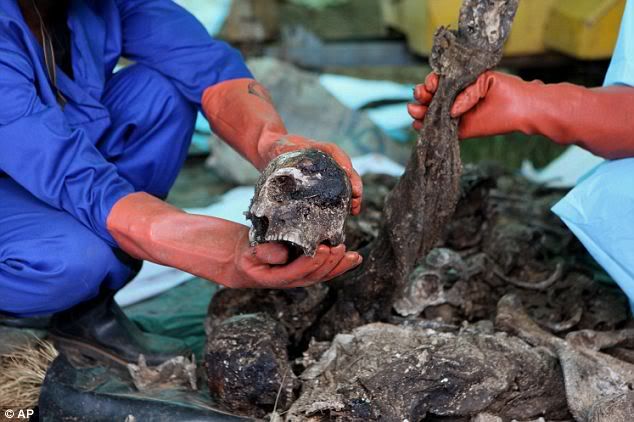 A woman who people claimed is possessed by the spirit of the dead, goes into a trance at Monkey William Mine about 200 km from Harare